THE DAILY ROUGE: TOP 5 SKINCARE FAVES!
It's no secret, your makeup won't look flawless, if your canvas isn't primed. I have been using basic skincare since I was in my teens! No matter what your budget or skin type, there are a few easy go-to products everyone can slather on. Your genes, lifestyle, and water intake all play a role, but the good LORT gave you an amazing organ and it is our job to take care of it. I don't know about you, but my skin stays thirsty y'all, especially under my eyes. I don't have time to get facials every week, although in my future fabulous life I will, along with a professional live in dog trainer, but that is a different story… here's a few of my skin care staples!
1) PERFECTLY POSH: MOISTURIZE 911
MY FAVE GO-TO LIGHTWEIGHT DAYTIME MOISTURIZER! NON-GREASY, PERFECT FOR UNDERNEATH MAKEUP, AND IT SMELLS AMAZING! DO YALL REMEMBER THOSE "ORANGE JULIUS" SMOOTHIES AT THE OLD SCHOOL FRIENDLY'S? OOOKKKKK, YES. ITS LIKE A SUMMER CITRUS SMOOTHIE FOR YOUR FACE.
Aloe vera helps soothe and hydrate tired, dry skin
Sodium hyaluronate draws in moisture to plump the appearance of skin
Caffeine tightens skin to reduce the appearance of fine lines and wrinkles
Vitamin C brightens skin to help it look younger and healthier
USE AND INSTRUCTIONS
For instant reenergizing, apply a dime-sized amount in a thin layer after washing and toning your face (day or night). Don't forget to smooth some on your neck, too. Rub any excess product into your hands.
2) MAC: FAST RESPONSE EYE CREAM
COFFEE FOR YOUR MORNING BAGS. THE FIRST THING I GRAB IN THE MORNING IS MY COFFEE, I AM NOT NICE OR CUTE WITHOUT IT. NOW IF SOMEONE COULD PLEASE INVENT A BUILT IN KEURIG FOR THE SHOWER THAT WOULD BE A REAL MONEY MAKER, BUT ANYWAY. THIS LIGHTWEIGHT EYE GEL IS COOLING, DE PUFFS, AND INSTANTLY TIGHTENS. KEEP ME IN THE FRIDGE AND ITS LIKE A SPA DAY COMPLETE WITH HAIR MASK, TOWEL WRAP AND CUCUMBERS (INSERT VISUAL) EVERY TIME YOU APPLY UNDER YOUR EYES.
A super-charged, caffeinated cream that produces instant effects. Skin around the eye feels tighter. Special optical diffusers diminish the appearance of fine lines and dark circles.
WHAT IT IS:
A caffeinated cream that de-puffs, firms and erases dark circles and fine lines.
HOW TO USE:
Dab a small amount of product on a fingertip and pat gently onto freshly cleansed eye area.
Hydrating
Reduces appearance of fine lines and wrinkles
Reduces appearance of dark circles
3) DERMALOGICA DAILY MICROFOLIANT
SLOUGH OFF DRY DEAD SKIN WITH THIS GENTLE RICE AND OATMEAL BASED SCRUB. NO WONDER I LOVE IT, CARBS ARE MY LOVE LANGUAGE. FORREAL THOUGH, USING THIS SCRUB IN THE SHOWER EVERY MORNING KEEPS MY SKIN SMOOTH, LIKE BABY BOTTOM STATUS.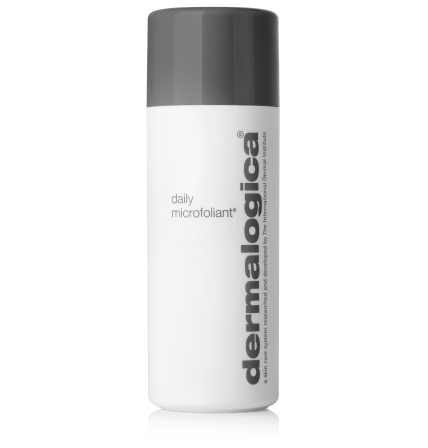 Achieve brighter, smoother skin every day with this iconic exfoliating powder. Rice-based powder activates upon contact with water, releasing Papain, Salicylic Acid and Rice Enzymes to polish skin to perfection.
benefits
Removes dulling surface debris and evens skin tone.
Reveals brighter, smoother skin.
Gentle enough for daily use.
4)SHU UEMURA CLEANSING OIL
OK YALL KNOW I WEAR A FULL FACE OF MAKEUP, ALL DAY EVERYDAY. NO, I DO NOT "WAKE UP LIKE THIS" BECAUSE REMOVING MY MAKEUP BEFORE BED IS JUST AS IMPORTANT TO ME. I NEED LIKE POWERFUL LIQUID DAWN, YOU KNOW THOSE COMMERCIALS THAT CLEAN OFF THE CUTE TINY YELLOW BABY DUCKS COVERED IN BLACK OIL? THATS ME. I WAS SO SCARED OF CLEANSING MY SKIN WITH AN OIL, BUT AFTER MY FIRST TIME TRYING IT WHILE WORKING FOR SHU IN NEW YORK CITY, I WAS IN LOVE. OIL CUTS OIL, WITHOUT STRIPPING YOUR SKIN LIKE SOAP.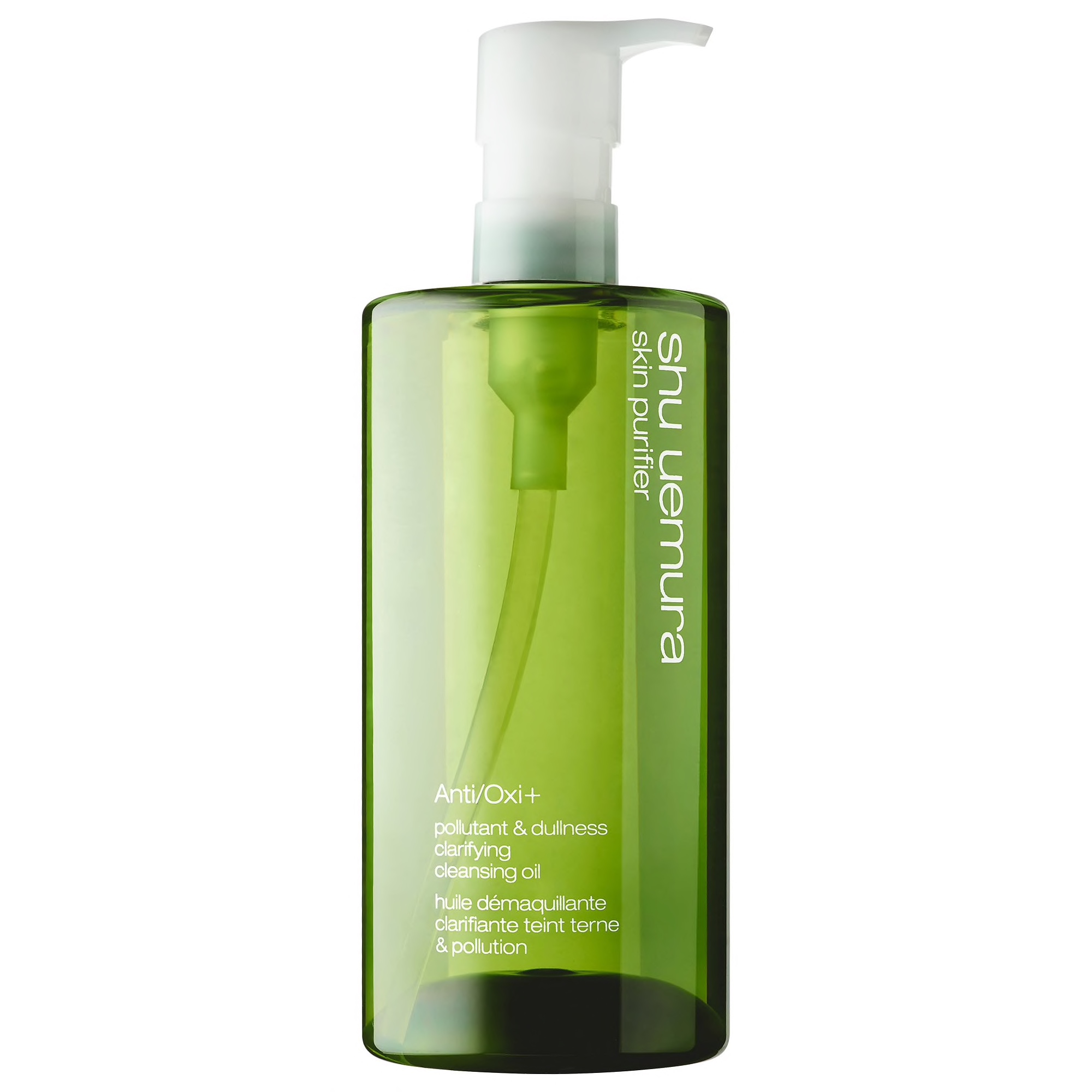 SHU UEMURA ANTIOXIDANT CLEANSING OIL
Anti/Oxi+ is a cleansing oil with enhanced power to remove micro impurities and stubborn makeup with no residue. Anti/Oxi+ cleansing oil relies on 3 green trio, which contains green tea extract anti-oxidation, moringa extract known to remove pollutants, and papaya extract known to polish away protein stains. shu uemura's latest anti-pollution breakthrough, Anti/Oxi+ with moringa and green tea extracts are combined for a more powerful removability. Anti/Oxi+ is balanced to provide a sensation that is refreshing and relaxing by awakening your senses at first touch with a top note of elemi, mandarin and ginger.
1. take 3-4 pumps of cleansing oil onto the palms of hands.
2. gently smooth over the face.
3. wet face to emulsify cleansing oil.
4. rinse thoroughly with water.
5)FRESH LIP SUGAR SCRUB
OK ITS ABOUT TO GET REAL UP CLOSE AND PERSONAL…SORRY MOM AND DAD. IT TOOK KYLE 2 LONG MONTHS AFTER WE STARTED DATING TO KISS ME! PERHAPS MY LIPS WERE CRUSTY OR NOT PILLOWY LIKE IN THE MOVIES, SIKE! JK HE IS A TOTAL DREAM BOAT GENTLEMAN!! BUT FORREAL I KNEW WITHIN THE FIRST HOUR I WAS GOING TO MARRY THAT MAN. I CAME HOME AFTER OUR FIRST (3 HOUR LONG) DATE AT STARBUCKS AND RAN TO MY MOM AND WAS LIKE UMMMM MOM I AM DEEP TROUBLE!!! I SCRUBBED WITH THIS AMAZING LIP EXFOLIANT EVERY WEEK JUST DREAMING OF A KISS FROM MY PRINCE! F-I-N-A-L-L-Y.
Sugar Lip Polish gently exfoliates and conditions, leaving lips incredibly soft and smooth. Brown sugar crystals, natural humectants that prevent moisture loss, buff away dry flakes while shea butter and jojoba oil nourish the skin.
Brown sugar crystals, natural humectants that prevent moisture loss, buff away dry flakes.
Shea butter and jojoba oil nourish the skin.Massage a small amount onto the lips. Rinse with a damp washcloth. Can be used 2 to 3 times a week.