THE DAILY ROUGE: TOP 5 BEAUTY HACKS TO LONG-LASTING, SLAY ALL DAY MAKEUP
HEY BABES! LETS FACE IT. WE KNOW YOU WORK HARD, PLAY HARD AND WANT TO SLAYYYY ALL DAY! HOW DO YOU KEEP YOUR MAKEUP LOOKING AS FRESH TO DEATH AS YOU? I AM SHARING WITH YOU MY TOP 5 BEAUTY MUST HAVES FOR FLAWLESS, CREASE PROOF, TRANSFER PROOF, WOKE UP LIKE THIS MAKEUP!! WHETHER YOU ARE A HUSTLER AKA MULTI-TASKING MOMMY ON THE GO, OR HEADING TO YOUR 9-5 WORKING YOUR TAIL FEATHERS OFF, WE ALL WEAR MANY HATS!!… AND WHO SAYS YOU CAN'T LOOK FLAWLESS DOING BOTH? WIFE, MOM, ENTREPRENEUR, GODDESS, FULL TIME TARGET SHOPPER, GYM RAT, BEST FRIEND, PROFESSIONAL LAUNDRY FOLDER, DISH WASHIN', WINE DRINKIN' WOMAN ….CAN I GET AN AMEN! I FEEL YOU GIRL, YOUR SCHEDULE SHOULDN'T OUTLAST YOUR MAKEUP. HERE ARE MY TOP 5 SECRETS TO YOUR "I WOKE UP LIKE THIS" MAKEUP….
1)PRIMER: KYLES HOME DEPOT IS LIKE MY ULTA.. AS MUCH AS I LOVE HIM, HE DRAGS ME TO THIS OVERWHELMING LIFE SIZED EPISODE OF "HOME IMPROVEMENT" (WHERE MY 90S BABIES AT?!) LETS TALK SPACKLE, YUP! YOU HAVE TO PRIME THE WALL BEFORE YOU CAN PAINT THE PICTURE. PRIMER IS LIKE A VELCRO FOR YOUR FOUNDATION. IT WILL FILL IN ANY LINES, NOOKS, AND CRANNIES, BEFORE YOU APPLY YOUR FOUNDATION AND LOCK IT ON! MY FAVE IS THE LAURA MERCIER PRIMER!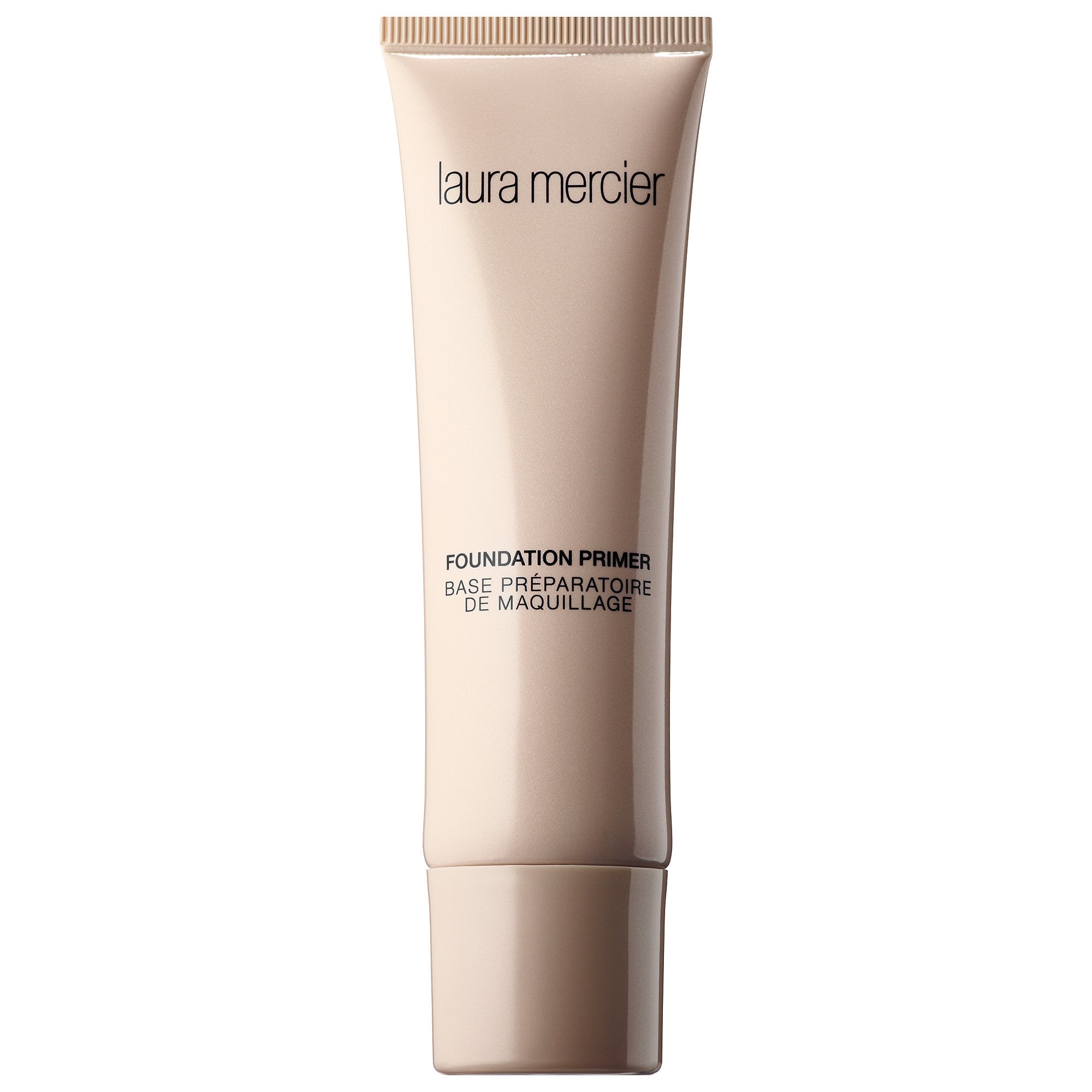 LAURA MERCIER FOUNDATOIN PRIMER
What it is:
A lightweight, creamy gel that creates an invisible barrier between skin and makeup to prime your face for color.

What it does:
Worn under foundation, this hydrating primer creates a smooth, flawless canvas for application, allowing foundation to glide on easily and stay fresh, keeping color true for hours. Ideal for drier skins, this hydrating formula nourishes with moisture-rich vitamins to soothe and condition. It's the first step to Laura's "Flawless Face." Dermatologist-tested and non-comedogenic, it contains antioxidants vitamins A, C, and E and hydrating properties thanks to glycerin and hyaluronic acid.

2) EYESHADOW PRIMER: I DON'T KNOW ABOUT YOU BUT THE SKIN ON MY EYES ARE THIN FROM LACK OF SLEEP. MAYBE ITS OUR 65 POUND PRINCESS LILLY IN OUR BED OR THE WINE…OR BOTH…TBD. ANYWAY, USING A PRIMER FOR YOUR LIDS, UNDERNEATH YOUR EYESHADOW IS THE SAME SPACKLE, JUST CREATED FOR THE EYES! NOBODY WANTS TO SEE A CREASED COLOR ON THE LID, WHETHER YOU HAVE OILY LIDS, OR ROADMAP TEXTURE LIKE ME, YOUR SHADOW SHOULD STAY ALL DAY AND NOT BE ON YOUR SWEET CHEEKS BY NOON. HERES MY ALL TIME FAVE, TOO FACED SHADOW INSURANCE.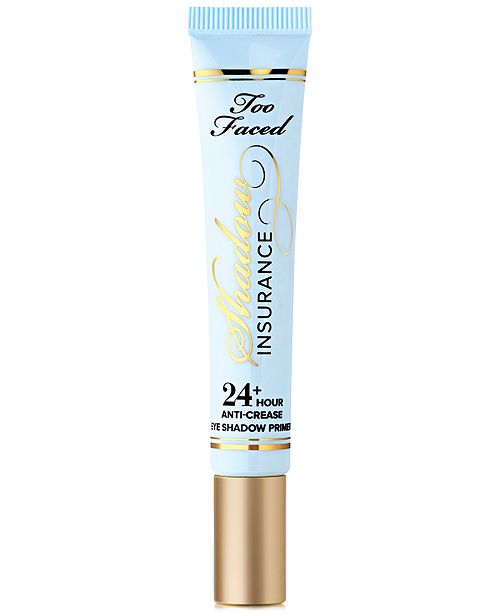 TOO FACED SHADOW INSURANCE
What it is:
A crease-free, lasting eyeshadow primer that lasts all day.

What it does:
Shadow Insurance locks down eyeshadows, intensifying color to ensure waterproof, crease- , and fade-proof coverage for up to 24 hours. The ultra-lightweight, colorless formula glides effortlessly onto lids, leaving a smooth, even canvas for budge-proof shadow application.
3)SETTING POWDER: NO MATTER WHAT FOUNDATION YOU WEAR, SETTING POWDER IS YOUR BFF. LIKE ICING ON THE CAKE. WELL TECHNICALLY, CHOCOLATE DECADENCE FROM GELATI CELESTI IS MY BFF BUT THAT IS FOR ANOTHER NIGHT. HAWAII BODY HERE WE COME, I DIGRESS…..BACK TO THE POINT! I HAVE FOUND THE HOLY GRAIL OF POWDERS, PERFECT FOR ANY SKIN TYPE, ANY FOUNDATION, AND ANY AMOUNT OF CHOCOLATE. (WAIT WHAT?) LAURA MERCIER TRANSLUCENT SETTING POWDER IS A MUST HAVE TO LAYER OVER YOUR FACE, THINK OF IT AS A "VEIL" THE HOLY VEIL OF POWDER. SORRY I AM NOT SURE HOW MY FAITH AND LOVE FOR CHOCOLATE ENDED UP IN THIS SEGMENT BUT I KNOW THEY ARE INTERTWINED SOMEWHERE IN MY SOUL.
LAURA MERCIER TRANSLUCENT POWDER
This high-performance translucent powder sets makeup for up to 12-hour wear without weight or texture. It applies evenly, blends effortlessly and wears comfortably while helping control shine and blurring the appearance of pores and imperfections. No photo-flashback.
WHAT IT DOES:
Creates a modern matte finish with a touch of sheer coverage
Designed to work on virtually all skin tones
Soft-focus effect subtly blurs the look of fine lines and imperfections
Doesn't settle into fine lines or pores and never looks cakey
Noncomedogenic, dermatologist tested
4) WATERPROOF WATERPROOF WATERPROOF, AND SOME MORE WATERPROOFNESS (IS THAT EVEN A WORD?) USING WATERPROOF MASCARA AND EYELINER WILL SAVE THE DAY WHEN IT COMES TO UNWANTED DESIGNER BAGS UNDER YOUR EYES. SAVE YOURSELF AND READ THE LABEL, IF IT ISN'T WATERPROOF, CHANCES ARE YOU WILL LOOK LIKE YOU GOT INTO A BRAWL IN THE PICK UP LINE AT SCHOOL OR BE ROCKIN'THE WALK OF SHAME GAME FACE BY NOON. MY FAVORITE "THIS IS US" PROOF (YALL KNOW WHAT IM TALKING BOUT) EYELINER AND AFFORDABLE MASCARA ARE…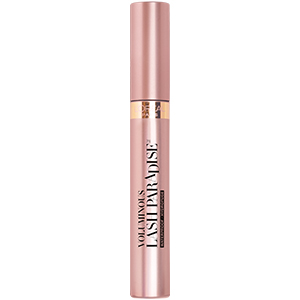 LOREAL LASH PARADISE WATERPROOF
Benefits:200+ bristles catch every lash for a full fringe effect,
Waterproof smooth glide formula provides silky volume in one coat
Lashes are feathery soft to the touch
Women agreed: 3 of 4 women saw volume and length, 90% said it doesn't flake, 95% said it lasts all day
Voluptuous volume and lengthSoft wavy bristle brush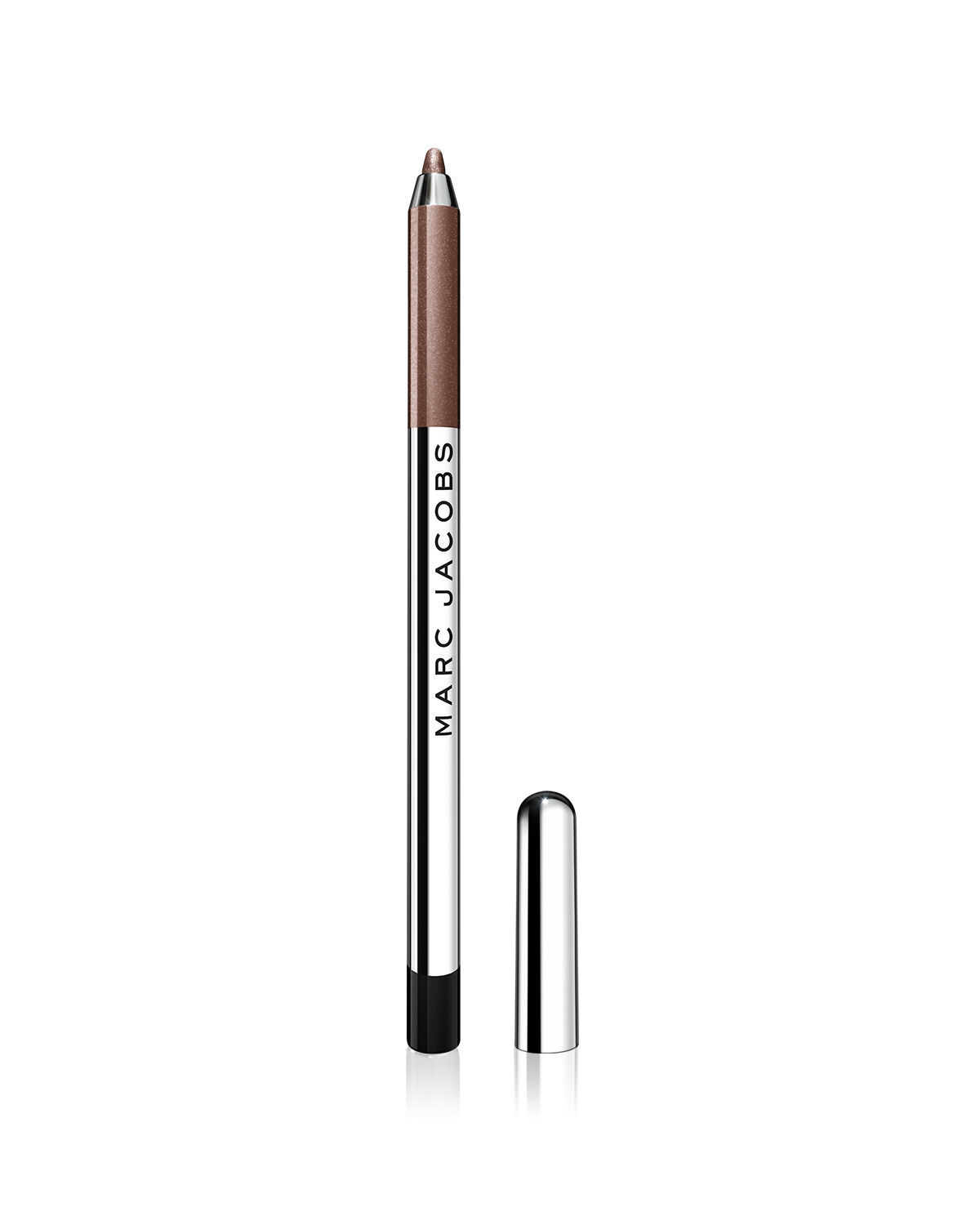 MARC JACOBS GEL HIGHLINER CRAYON
What it does:
Experience the luxury of gel eyeliner with the ease of a pencil. Make a bold statement with this extreme-wear, waterproof eyeliner that glides on effortlessly to deliver instant color payoff. Exclusive to Marc Jacobs Beauty, the super-malleable formula offers versatility of application. Apply Highliner for flawless, precise lines, or smudge immediately after lining for an instant smoky eye.

Highliner was inspired by the idea of a woman getting ready to go out at night, sitting in the lobby of a chic hotel, and sweeping on her eyeliner for an instantly irresistible look. It's formulated with innovative gel ingredients, as well as conditioning vitamin E and rosehip seed oil. Its intense color payoff is available in an array of richly pigmented shades with two finishes: original shimmer or high-impact matte.

5)SETTING SPRAY. THE ANSWER TO MANY PRAYERS!!! THE BEST WAY I CAN DESCRIBE IT IS LIKE HAIRSPRAY FOR YOUR FACE. HAVING A HOT FLASH? SETTING SPRAY. TOO MANY GLASSES OF WINE? SETTING SPRAY. NEED MORE COFFEE WITHOUT YOUR HEART PALPITATING LIKE THE INDIE 500? SETTING SPRAY!!! THIS LIGHT REFRESHING MIST WILL SET YOUR MAKEUP, AND TAKE YOU TO A TRANQUIL PLACE OF "CALGON TAKE ME AWAY" STATUS. KEEP IT IN YOUR FRIDGE, COOLER AT THE BEACH, CARPOOL, BOTTOMLESS PURSE, AND SPRAY THE DAY AWAY. I USE THIS RIGHT AFTER MY MAKEUP IN THE MORNING AND THROUGHOUT THE DAY FOR A PICK ME UP.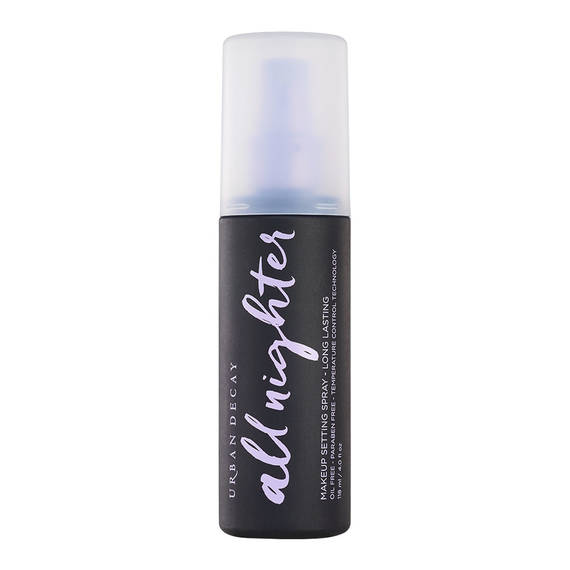 What it is:
A weightless setting spray that keeps makeup looking just-applied for up to 16 hours.

What it does:
This weightless spray gives your makeup serious staying power. Developed in an exclusive partnership with SKINDINÄVIA, this groundbreaking, clinically tested formula is suitable for all skin types and features patented Temperature Control Technology. It actually lowers the temperature of your makeup to keep foundation, eyeshadow, blush, and concealer in place—even in hot and humid or cold and windy conditions. The result? Smoother-looking skin and vibrant makeup that lasts all day (or night) without melting, cracking, fading, or settling into fine lines.