WEDDING DAY TIPS (and maybe a few marriage hacks)
I am currently writing this behind happy tears, while sitting in Walt Disney World…CELEBRATING! Today is our three year anniversary! I am getting nostalgic in my old age. Believe me when I tell you TIME FLIES! What is the best advice I can give? Well still feeling like a newlywed myself, I can tell you there are no "rules" or handbooks" but WWJD (What would Jesus Do?>throwing it back old school here) is simply enough, the best advice.
A little bit about us, my husband is extremely smart, travels the country and world for work, and doesn't always get to spend time at home. Often times we meet in the middle, today, he is working- yup in Disney, on our anniversary, but I am enjoying some alone time, massage, pool, and blogging of course (my loves). Each relationship must have balance, compromise, and patience. Don't put expectations on one another, simply know that sometimes its 50/50, others it is 80/20 and vice-versa. I wish I could tell this to my baby newly wed self!
Enjoy every moment together, don't sweat the small stuff, and always find new ways to love each other. In the mean time, I'll be reminiscing about our best day ever, and enjoying a mimosa. Hope you enjoy these pics as much as I do! Oh and we totally had the day of our dreams, I can personally say if I could do it all over again I would! Enjoy some pics of our DREAM WEDDING captured so perfectly by Andrew Nock and his wife Kim. They are the BEST!!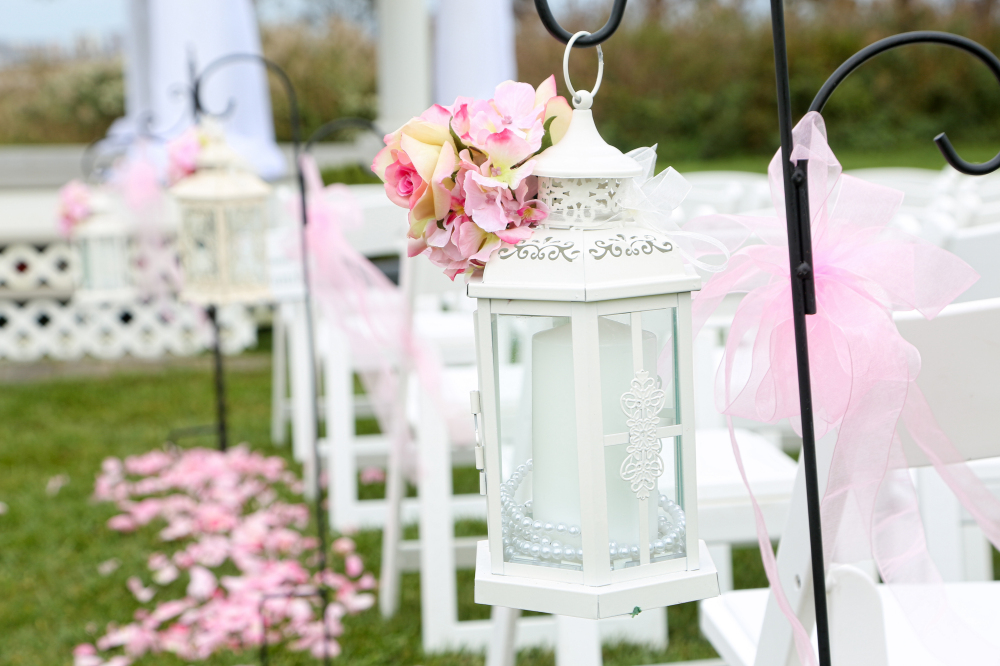 Here are a few wedding day tips:
1) HIRE A PLANNER! - Seriously, I could not have asked for a better planner, Melissa Candolfi with Belle of the Ball Events. I literally handed her a 6 page detailed spreadsheet of our "vision" and plans and she delivered, beyond exceeded my expectations. She answered all of my questions, listened to our desires, and was always a email, phone call away. That is all. LIFE SAVER. I know it may seem fun to DIY (which I did some of because I enjoy crafting table numbers and signs), but don't stress yourself with trying to do TOO much, trust me!
2)Your Makeup and Hair team are just as important as your venue and photographer. We are so honored to spend the morning with you right up until the "first look" or ceremony! Hire a team whom you are confident in, you know will keep you calm, and has all around good energy. No one wants a bootleg artist showing up late, looking hot mess express in your photos, and not 100% all about you. I've seen it all. Make sure you get the artist you love and trust! We book up 6 months to a year in advance!
3) Don't Stress the Small Stuff- Ok real talk here, my florist screwed up and forgot enough "tulle" to make the "gazebo of my dreams"…well they sort of made it work, I honestly did not even care, I was marrying my PRINCE! (He even showed up early- winning!) and NO ONE NOTICED!…AND my sweet ring bearer had a nervous breakdown because he didn't want to wear the black dress shoes that matched everyone else. He looked SO HANDSOME walking down the aisle in his brown cowboy boots!! It is a moment to look back on and laugh. Everyone loved his boots!
4)Take it all in- The morning of our wedding was peaceful, and spent with my closet loved ones. We started getting ready at 7am (yes, I was too excited to sleep in!) and before you know it, I was getting into my dress at Lighthouse Sound! I never felt anxious or nervous, just mainly excited to see Kyle! I don't know about you but I am also "Daddy's girl." We did a first look (my dad and I) and I about lost it!! Later, I remember Melissa saying alright girl you ready?! As if she had to ask! My dad took my arm, and I watched out from the large glass windows to see our closest friends and family sitting waiting for our arrival. Kyle stood under the gazebo with our pastor, and the sun was shining. I literally started to choke in happy tears and a wave of gratitude and love rushed over me. It was a moment in time I will never forget. For one moment, my dad and I could see everyone and the whole beautiful landscape on the water, groom, gazebo, and family, and no one could see us. It was magical! I still get goosebumps. My second favorite moment was our first dance, Kyle and I were in awe! It was so magical, we danced to "To Show You My love" by Mike Schmid. (click for tear jerking music). We held one another and he said "wow, you look so beautiful! I can't believe everyone is here for us!" it was a moment I will never forget. Lock those special memories in your heart!
5) Leave your guests HAPPY with the perfect end to the evening: CAKE. Susan, from CAKE ART in Salisbury MD literally designed our dream cake. If you all know me, cake is a food group and sweets particularly "chocolate" is my love language. Kyle and I could not be more opposite with our fine dining taste buds LOL! He loves all things meat and fruity, meanwhile give me ALL the carbs and dark chocolate decadence! Cake Art designed the most beautiful wedding cake I have ever seen and one our guests devoured! Layers of edible, tasty fondant (not the "just pretty" but unedible kind) AND gave us a flavor for everyone to enjoy! Layers of: Chocolate strawberry for me, lemon-raspberry for Kyle, and she topped it off with the crowd pleaser- Champagne strawberry for the WIN! The entire cake was DEVOURED!
Thank you to all of our friends, family, and vendors, who literally made our dream wedding possible. We love you so much, and more than you will ever know! Luckily my prince is on his way to pick me up for our anniversary dinner at Chef De France at EPCOT, oh did I mention I am living the dream?! xoxo-Kara